The 2017 A-Day game is set for Saturday, April 22. Here's the info you need for the game:
Kickoff time: 2:00 p.m. (central time)
TV: ESPN (Joe Tessitore, Kirk Herbstreit, Joey Galloway & Laura Rutledge)
Radio: 102.9 FM Tuscaloosa, online here
Admission to the spring football game is free, and seats are first-come, first-serve. Gates open at 11:00 a.m.
Parking on campus is also free and first-come, first-serve. Shuttle buses will travel from the east side of campus to the quad beginning at 11:00 a.m. Shuttle buses will also run from University Mall beginning at 11:00 a.m.
A-Day schedule
8:00 a.m. – Mercedes-Benz Fan Fest (adjacent to Bryant-Denny Stadium)
Includes free giveaways, musical entertainment, sampling events, the Coca-Cola Kids Zone, live radio remotes, vehicle displays, the annual UA athletic apparel/game program sale and other fan activities open to the general public.
The fan fest will include displays of Alabama's Heisman Trophies, national championship trophy and other awards. See the map below:
10:00 a.m. – Food vendors open on Walk of Champions plaza
11:00 a.m. – Gates open (Bryant-Denny Stadium). Shuttle buses begin to run.
11:30 a.m. – Alumni flag football game (Bryant-Denny Stadium)
12:15 p.m. – Walk of Fame ceremony (Denny Chimes) – Jonathan Allen, Reuben Foster, Eddie Jackson and Cam Robinson place their handprints and footprints in the cement.
12:50 p.m. – Walk of Champions (Bryant-Denny Stadium north entrance)
2:00 p.m. – Kickoff
Halftime – Spring awards – Nick Saban presents the spring awards to players at midfield.
Postgame – Fans can enter the field via entrances at all four corner gates.
4:30 p.m. – UA softball vs. Washington (Rhoads Stadium)
Need to know
Alabama's clear bag policy is in effect. Clear plastic totes are not to exceed 12″x 6″x 12″. Fans are permitted to bring a one-gallon clear plastic bag or a small clutch/purse not to exceed 4.5″x 6.5″. Backpacks, large purses, camera bags, diaper bags and other non-clear bags are not permitted. Full guidelines are here.
The first 15,000 fans will receive an A-Day poster commemorating Nick Saban's first 10 years with the program.
Some roads in Tuscaloosa, including Jack Warner Parkway, will be closed for part of Friday and Saturday for USA Triathlon's Collegiate Club and High School National Championships. Listings of the closures can be found here.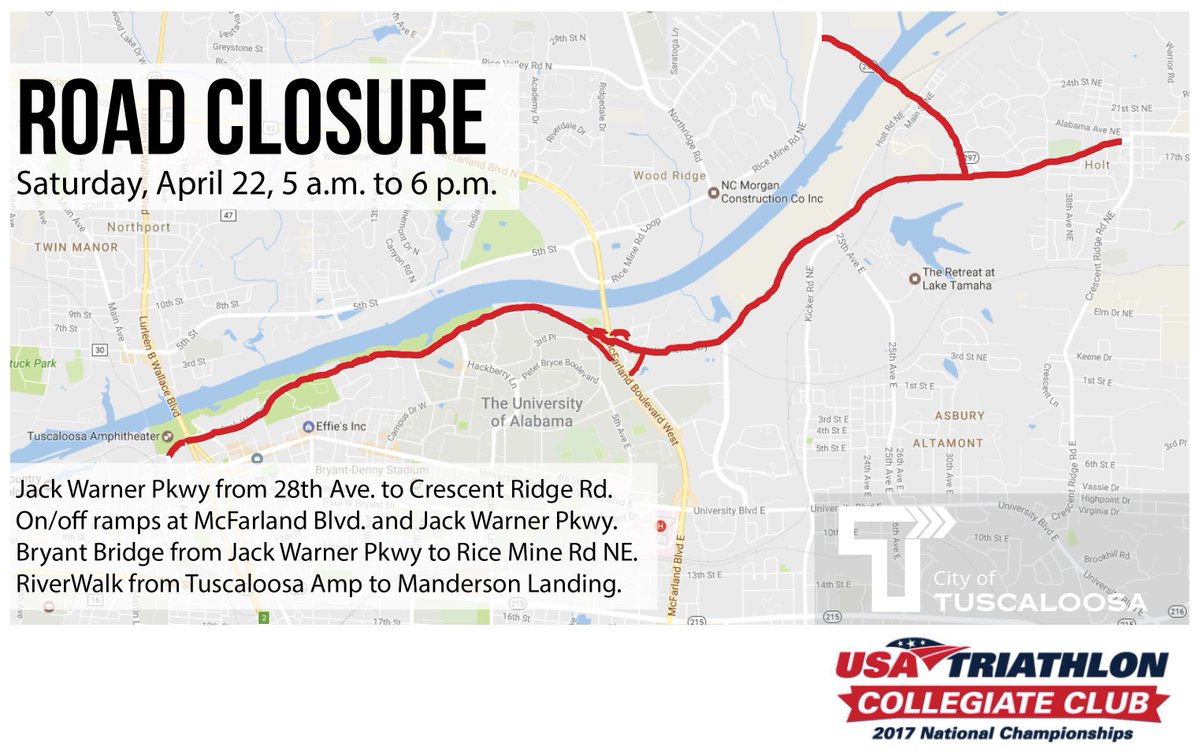 Players to watch
Jalen Hurts and Tua Tagovailoa
Alabama's incumbent at quarterback has had a strong spring by all accounts, but Tagovailoa has also impressed in his first spring as an early enrollee. There's no reason to believe Tagovailoa will supplant Hurts as the starter, but seeing both side-by-side will help showcase the strengths and weaknesses of each.
Miller Forristall
New offensive coordinator Brian Daboll will be counted on to help develop Alabama's quarterbacks, but he arrives after being tight ends coach with the New England Patriots. His position group was a central focus of the Patriots' offense. Forristall has the inside track at the position for Alabama to replace departed senior O.J. Howard.
Minkah Fitzpatrick
There's a good chance this is the last spring game Fitzpatrick will play in. The junior will be eligible for the NFL draft after this season. He's started games at nickel, safety and corner in his first two years. Where he plays on Saturday might not be where he plays on Sundays in the future, but it's worth recognizing there may not be many opportunities left to see him in Crimson and White.
Follow online
You can join the discussion about the A-Day game on TideSports' free Talk of Champions message board.
You can also follow TideSports on Facebook, Twitter and Instagram.