Destin, Panama City Beach among Florida's most searched small towns
Northwest Florida Daily News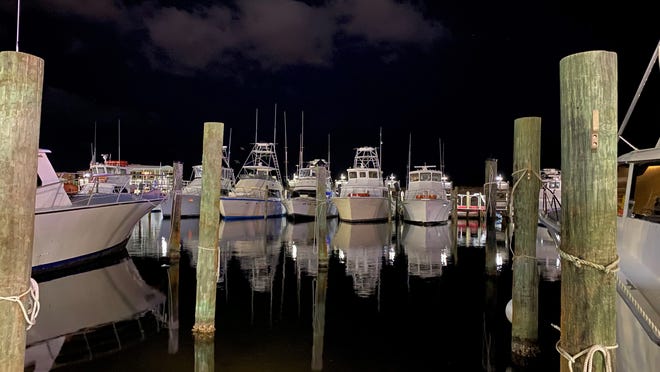 Destin and Panama City Beach have landed in the Top Five on a list of the most searched small vacation towns in Florida.
Holidu, a search engine for vacation rentals, wrote that Americans' desire to travel has skyrocketed as COVID-19 travel restrictions have lifted and businesses have reopened. The site carried out a study to determine which small Florida towns Americans have been looking for in the past 12 months.
You may like:Make-A-Wish Georgia helps boy with cerebral palsy, family spend week in Destin
Weigh in:City of Destin seeks citizen input for beach experience survey
"It is no surprise Florida has always been a favorite destination in summer for people across America, flocking to big cities like Miami, Orlando, Tampa ... but what about the small towns?" the site wrote in a news release.
To determine smaller vacation destinations people are searching for, Holidu examined the number of monthly Google searches for 500 Florida towns with populations of less than 20,000.
St. Augustine took the top spot on the list. Panama City Beach landed at No. 2 and Destin ranked No. 4.
In its description of Panama City Beach, Holidu wrote, "Find this southern waterfront gem in northwestern Florida on the warm water shores of the Gulf of Mexico. Renowned for its sugar white sand beaches and crystal clear turquoise waters, its coastline stretches for 27 breathtaking miles. Filled with vibrant shopping, a plethora of water sports and lively nightlife, it is no wonder why Panama City Beach is such a well-loved vacation destination in Florida. Don't miss out on this second most searched tiny town!"
Regarding Destin, the site wrote, "Once a small fishing village, Destin is now a bustling summer destination for many Southerners, and has secured a spot on our Top 10 list. Located along Florida's sprawling Gulf Coast, in the Panhandle, this tiny town is renowned for its emerald green waters and crystal white sand. Named the 'World's Luckiest Fishing Village,' Destin's rich heritage has made it home to world-famous fishing, housing the largest fishing fleet in the state. Also offering dining, shopping and a wide range of water sports, Destin makes the perfect vacation spot for the whole family."
Here is the full list:
1. St. Augustine: 21,740 searches per month
2. Panama City Beach: 10,990 searches per month
3. Key Largo: 9,700 searches per month
4. Destin: 7,190 searches per month
5. Marco Island: 6,700 searches per month
6. Cocoa Beach: 6,280 searches per month
7. Islamorada: 4,320 searches per month
8. Siesta Key: 4,190 searches per month
9. Vero Beach: 2,880 searches per month
10. St. Pete Beach: 2,660 searches per month